Printers always hope that they can keep up with the pace of commodity printing requirements and further expand their business scope; while customers need their own product packaging to stand out from the daily media promotion and information flow, giving merchandise buyers a unique With different feelings, this is one of the reasons why the status of the post-press processing process is constantly improving in the printing process. More and more printers are beginning to make efforts in post-press processing, such as glazing, hot stamping metal foils, 3D and hologram effects, embossing, and die-cutting processes. Drupa 2004 will present a new surface finishing technology - a new type of die-cutting technology that enables prints to achieve three-dimensional effects.
Many printers in the very modern workshop are using old printing plates or rollers to achieve embossing, punching or die cutting. However, many manufacturers have adopted on-line processing methods. Sometimes the die-cutting method is combined with other post-printing techniques to get more personalized effects, such as metallic luster and pearlescent effect, or partial gloss effect, etc. At the same time, it is also possible to use the extended effect of cutting off part of the outline to leave it to consumers. A deep impression.
In the decoration of books and magazines, the cut-out part will be used as a display window for pictures. It will also receive very peculiar effects. Readers will open this page to explore more fascinating things behind the window. Multi-layer folding can also be used to create suspense, triggering the reader's curiosity. This method can better highlight the theme of books and magazines. In addition, the decoration around the window is also one of the highlights, and the transparent film can be attached to make the die-cut part like a complete glass window. This die-cutting method is applicable to many materials such as paper, cardboard, corrugated cardboard, films and other plastics, cork, aluminum foil and fabrics.
In general, die cutting has higher technical requirements, not only to provide customers with high-quality products, but also to provide customers with high standards of technical support and information services. The key to quality assurance lies in the correct matching of printing and die cutting equipment. In the past, die-cutting was often performed after printing, but it took too long, so as more and more customers demanded die-cutting at the same time as printing, ie, on-line die-cutting, this required many improvements on die-cutting equipment.
Platform or rotary die cutting
Die-cutting methods are divided into online and offline. For short-lived jobs, the existing round die-cutting die-cutting machine is sufficient, but the automatic die-cutting machine is an ideal choice for large-volume, regular jobs. The most common die-cutting machines are platform-type and rotary-type machines. The platform-type die-cutting machine uses flat-press die-cutting, and the rotary die-cutting machine uses die-cutting methods that use round-pressing. Large die-cutting machines are often equipped with a pneumatic bottom roller and a hydraulic knife roller, which can reduce the elongation of the material in the die-cutting operation. Many manufacturers do not want to purchase a die-cutting machine separately, and online die-cutting can now be achieved on a sheet-fed offset press. The die plate is fixed on the blanket cylinder, and the bottom plate can be mounted on an impression cylinder coated with a protective layer. Earlier this year, Heidelberg introduced an on-line die-cutting unit designed for a single A3 format. This unit can be placed behind the last printing unit and use a magnetic roller to hold the die cut. In production, the operator can complete the overprint adjustment of the drum in the transverse, circumferential and diagonal directions. The die-cut version is manufactured by the manufacturer based on customer-supplied data or film and can be reused. This on-line die-cutting unit can also be retrofitted to a glazing unit, ie to undertake new tasks with simple modifications.
In addition to mechanical die-cutting, laser die-cutting technology has also been promoted and applied in recent years. Laser die-cutting is particularly suitable for the post-press processing of small-format jobs, such as greeting cards and other products. Laser die cutting can even cut out the surface of a cardboard with a certain thickness to create an embossed effect.
What printers are looking for is an easy-to-use press that combines printing, folding, creasing, punching, and even embossing. Manroland also has a similar machine system. In short, all these various die-cutting processes improve the quality of printed materials, and provide a new direction and opportunity for future printing and media industries.
Weight Plates.
Weight Plates is a flat, heavy object, usually made of cast iron, that is used in combination with Barbells or Dumbbells to produce a bar with a desired total weight for the purpose of physical exercise. Most plates are coated with enamel paint or hammer tone to resist corrosion, some are also coated with chrome, rubber or plastic. Two general categories exist, Standard plates, which have a center hole of approximately one inch, and Olympic plates, meant to fit on the two inch sleeves of Olympic Barbells. Weight plates are available in a range of weights.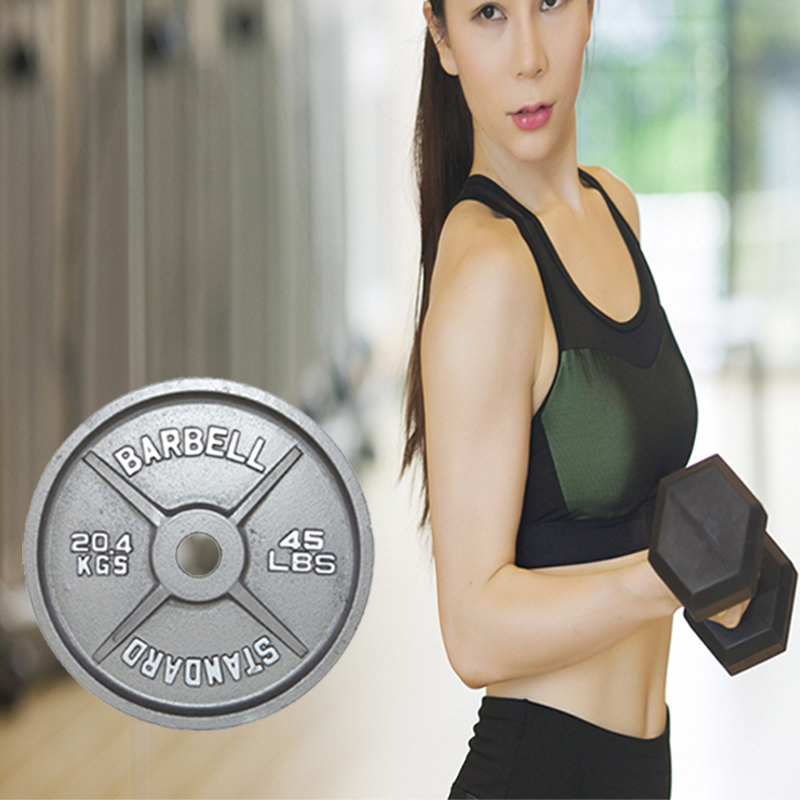 Weight Plates
Weight Plates,Standard Weight Plates,Weight Lifting Plates,Calibrated LB Steel Plates
AZJ (China) Fitness Products Co., Ltd , http://www.fitness-cn.com